Schedule your next 2-D, 3-D, or 4-D ultrasound today!
To create 3-D images, an ultrasound system determines the volume of a subject – for example, a baby. The system then reconstructs the image in three dimensions. 3-D images greatly reduce the chance of an inaccurate diagnosis since these images are so much clearer than those produced by traditional 2-D Ultrasound machines.
4-D ultrasound, the latest in ultrasound technology, takes three-dimensional ultrasound images and adds the element of time to the process. The fourth dimension, time, allows your providers to track your baby's progress more efficiently and accurately than ever before.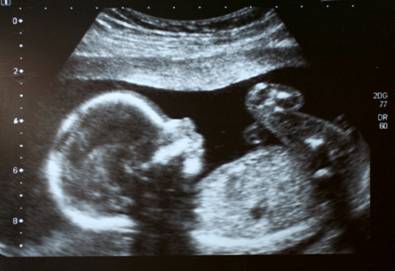 Mohammed H. Khan, R.D.M.S.
Mohammed is registered in Abdomen, Obstetrics and Gynecology with over twelve years of experience in Diagnostic Ultrasound. He worked as a Sonographer and Supervisor at several hospitals with prominent physicians in Abdominal, OB/GYN, Perinatology and Vascular imaging, including Adult and Pediatric Echocardiography. He has been associated with the Volusion 730 ultrasound system since its launch in 2002.